Machines
For details!!
Click to move to Fuji Manufacturing's web site.▲
Manual machines
The advantages of our machines are excellent inside visibility and easy operation.
They have remained long-selling products in Japan.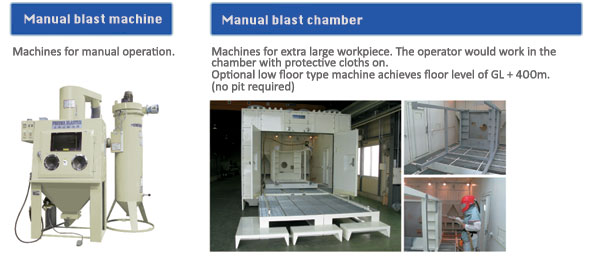 Tailor-made and automated machines
Our machines have been used in various scenes of production with a good track record.
Our specialized staff proposes a most suitable machine for your workpiece, processing purpose and the quantity of production.